July 20, 2022
Panther National Marks Debut Sales Release with $125 Million Under Contract in First Phase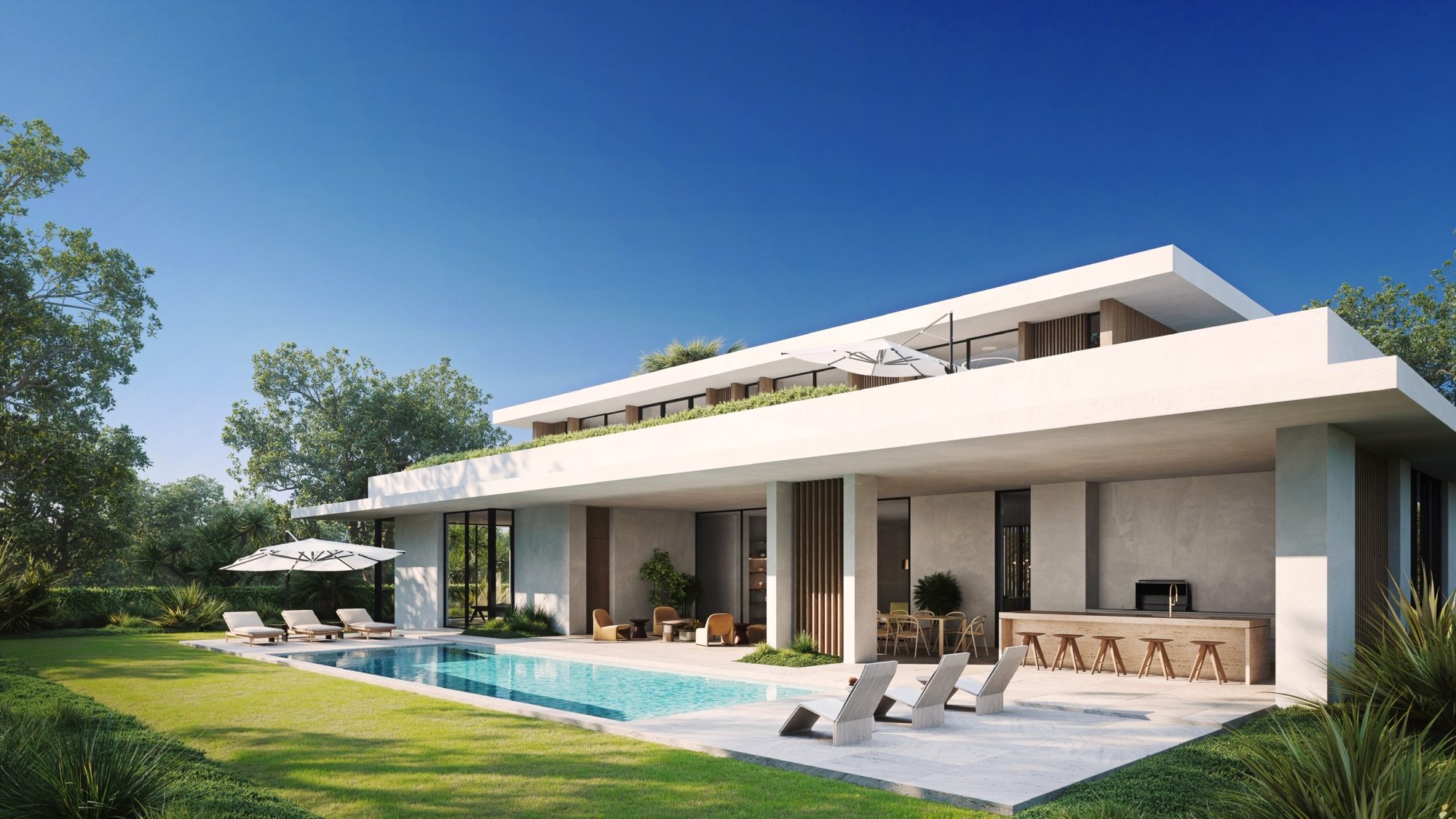 Panther National, the luxury golf and lifestyle community currently under development in upscale enclave Palm Beach Gardens, announces overwhelming success with $250 million in contracts and unit-specific reservations to date.
Reflecting pent-up demand for inventory in the South Florida market and buyer interest in a new, modern approach to the luxury golf club community lifestyle, Panther National's sales success to date has been unprecedented in the Palm Beach area. The development represents the first of its kind in Florida and the first golf development in Palm Beach County in almost two decades.
A limited number of one-half and one-acre custom home sites remain available in Phase I. Priced from $2 to $5 million, custom home site buyers will enjoy special membership privileges at Panther National. IMI Worldwide Properties will launch Phase II sales later this year.
"From the day we announced Panther National's groundbreaking earlier this year, our team has been overwhelmed by unmatched demand and excitement from buyers," says Mike Collins, founding partner and CEO of IMI Worldwide Properties. "The vision for an innovative and forward-thinking luxury golf community has really resonated with a wide range of buyers, from young families to empty nesters, and reinforces the desire for an offering with a multi-generational private club membership component. We couldn't be more thrilled at the response Panther National has generated in just a few months and we look forward to building on that incredible momentum as the project progresses."
Conceptualized by Swiss developer Dominik Senn, Panther National is designed in partnership with world-renowned architect Max Strang, legendary golfer Jack Nicklaus, and PGA TOUR player Justin Thomas. Developed on the last buildable piece of land in the Palm Beach Gardens master plan, Panther National will combine 218 custom, modern estates with a Jack Nicklaus Signature Golf Course in collaboration with Justin Thomas and premium community amenities for an unparalleled modern luxury living experience.
"For nearly five years now, I've had the vision to create a new sort of modern golf and lifestyle community, driven by sustainability and forward-thinking design," says Senn. "I couldn't be more excited to see that vision come to fruition in Panther National and to see the development receive such immensely positive feedback in the way of sales thus far. It's rewarding to know this community we've envisioned for Palm Beach County has appealed so strongly to future homeowners looking to plant roots in the region."
Comprised of third-acre, half-acre and one-acre sites, Panther National's residences will pair sleek, modern elegance with visionary, environmentally sensitive engineering for a sustainable and effortless luxury living experience. Homeowners can choose from ten unique floor plans ranging from 4,200 to more than 10,000 square feet with three to six bedrooms across one to two stories. All ultra-luxury residences will feature a two or three car garage with electric car charging units, space for a golf cart, an outdoor kitchen, and private pool. The estates at Panther National will utilize ecologically sensitive construction products, LEED certified materials, and green building practices.
Beyond the residences, Panther National will offer a Jack Nicklaus Signature 18-hole golf course designed by Nicklaus and current PGA TOUR star Justin Thomas; world class golf training facilities featuring state-of-the-art ball tracing technology and indoor simulator; a 9-hole par-3 practice course; contemporary Clubhouse with premium dining; and a wellness lifestyle center with spa, saunas, fitness and yoga studios, tennis complex, and a resort-style pool.
The Panther National golf course and lounge are slated for completion in late 2023, with the Clubhouse, community amenities and first homes expected to deliver in 2024.
For more information on Panther National, please visit http://www.panthernational.com or follow @panthernational. For more information about sales, please contact IMI Worldwide Properties at http://www.imiliving.com