July 13, 2023
Panther National: Justin Thomas Dishes on Golf Design and His New Course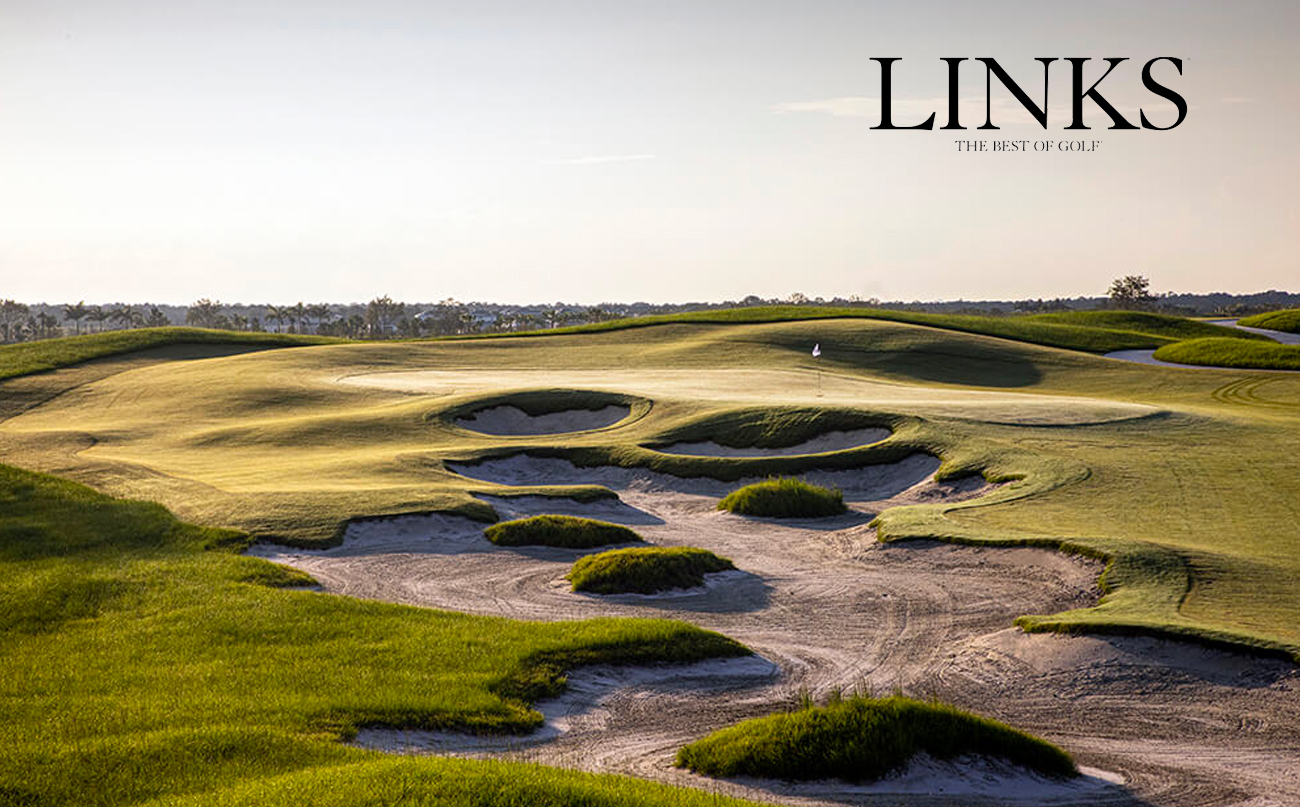 by ERIK MATUSZEWSKI
Justin Thomas is getting an early taste of the golf course design business, collaborating with Jack Nicklaus on a luxury and lifestyle community called Panther National in Palm Beach Gardens, Fla., not far from his new South Florida home.
"I've always been fascinated by it and wanted to do something at some point but to be perfectly honest, I didn't think it would happen in my 20s," says the 29-year-old Thomas, who fits in site visits between his PGA Tour event schedule. "When we got brought the opportunity it was like a, 'Wait, seriously? Why does Jack want to do something with me?' kind of moment. So, yeah, it's been really cool. And I've thoroughly enjoyed it."
Nicklaus has been a prolific golf course architect beyond his Hall of Fame playing career, designing more than 300 courses worldwide. His very first co-design—Harbour Town Golf Links with Pete Dye in Hilton Head, S.C.—opened in 1969. At the time, Nicklaus was also 29.
Thomas isn't alone among active players dabbling in golf course architecture. But the 15-time PGA Tour winner and two-time major champion is getting an earlier start than most, close buddy Tiger Woods included. Woods, who submitted design drawings for a Golf Digest contest at the age of 9, opened his first course when he was 38.
"I understand my role," Thomas says. "I'm in no way, shape, or form experienced enough to have a lot to say, but at the same time I definitely know characteristics of courses nowadays, playing different courses on tour and how things have changed since (Jack) played. So, I think that's where I've been helpful. It's like, 'If this is the dominant wind on this hole, or if we get this wind, I can carry that bunker and guys are going to be able to hit it down there, so maybe we shift a couple of bunkers or add another bunker.' You're just tweaking things here and there. I've helped when they've asked or I felt I needed to say something, but I'm trying to learn more than anything."
Panther National is the first golf development in Palm Beach County in almost two decades and combines 218 custom, modern estates (priced from $4 million to $15 million) with the 18-hole championship course and a 9-hole Par-3 course.
For Swiss developer Dominik Senn, the visionary behind the project, Thomas helps deliver a youthful relevance that complements Nicklaus's iconic name. Thomas has more than 1.5 million followers on Instagram, for example, and his social media posts from Panther National have helped sell memberships and home sites. The golf courses will open later this year, with the contemporary clubhouse, community amenities (including a wellness lifestyle center), and first homes expected in 2024.
When it comes to golf course design, Thomas prefers old school, traditional-style courses. He's a fan of courses that prioritize positioning over distance, with some risk/reward opportunities mixed in.
"I'm not really the person to be like, 'Alright, here's a 520-yard par four and it's tough because it's 520 yards,'" Thomas says. "I want it to be more like you're on the tee and (thinking), 'Boy, I could drive way up there but the fairway is a lot bigger with a 5-wood. Still, I'm more comfortable hitting this 3-wood with this wind direction.' You have to make a decision and you have a lot of options. There's no right or wrong kind of thing. I think Harbour Town is a great example of that. You can hit a lot of different clubs off a lot of different tees, but you better know where it's going and if you don't, you're going to get penalized."
Thomas sees Panther National as the start to a future career in golf course design, while acknowledging he's a "long ways away" from doing anything on his own.
"I see the team that Jack has, and I know that didn't just happen overnight," Thomas says. "I'd love to co-design some courses with other architects and see how other people work and then just kind of go from there. I'm very fortunate with Panther National being 35–40 minutes from my house. I can just drive there whenever I need to versus flying in and out for visits. But it's still tough because playing good golf is always going to be the priority until I'm not playing anymore."