March 14, 2023
Palm Beach Gardens Draws High-Profile Developments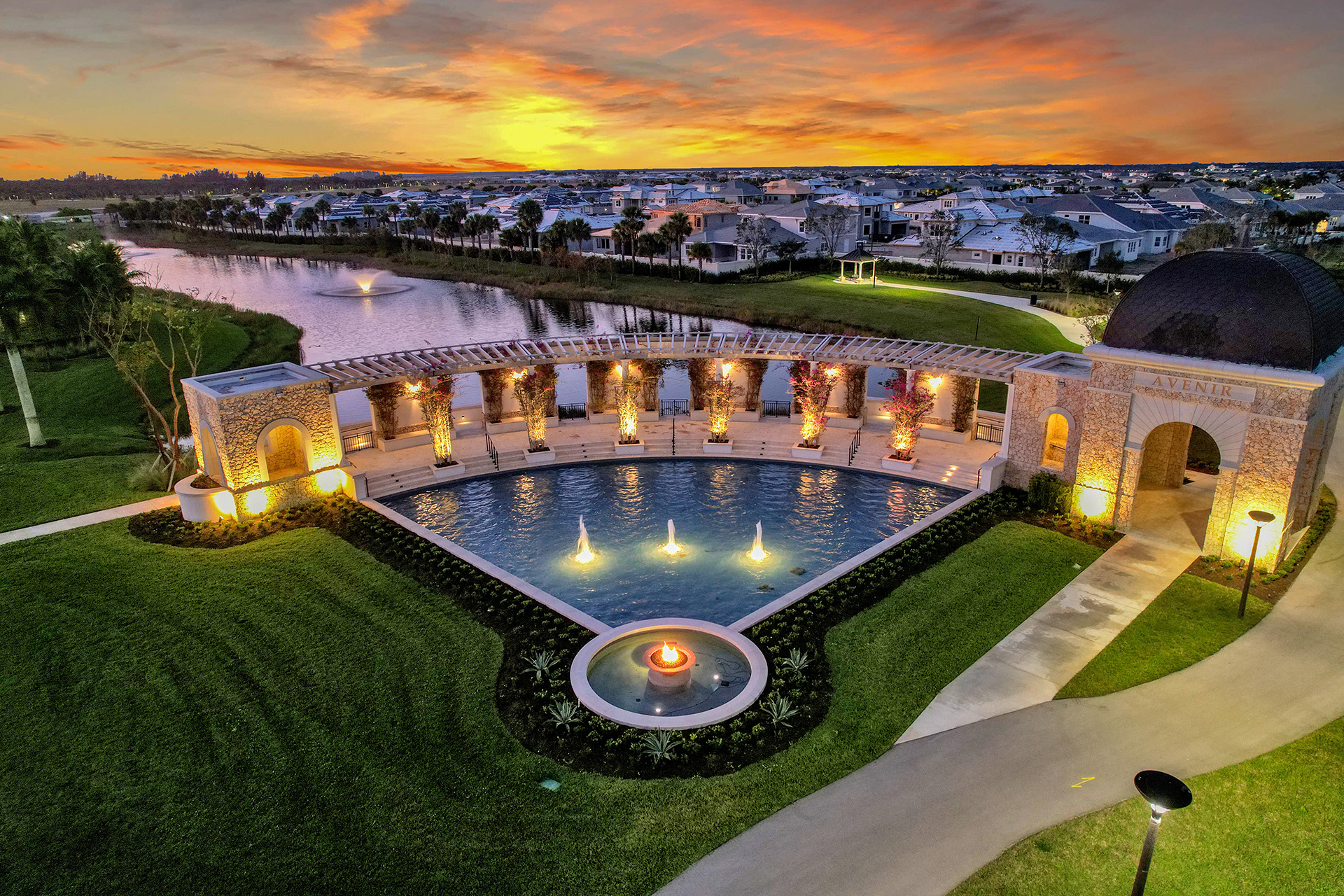 March 9, 2023
Jock Fistick/South Florida Business Journal
The Avenir residential development in Palm Beach Gardens.
Tiger Woods, Rory McIlroy, Jack Nicklaus, Justin Thomas, Ritz-Carlton, the University of Florida andFlorida Power & Light Co. are among the big names involved in recent developments in Palm BeachGardens.
The city has been drawing attention from high-profile figures and development has been picking up steam. It has luxury condos and new offices on the east side, a new hospital on the north side, the massive Avenir golf course community under development out west, and a high-profile startup virtual golf venture.
"There is quite a buzz about Palm Beach Gardens, and here's why," said Kelly Smallridge, President and CEO of the Business Development Board of Palm Beach County. "The city has placed a high priority on balancing growth with a quality lifestyle. Carrier Corp., DePuy Synthes and Zimmer Biomet are the three giants. On the outskirts of the city line, you will find Scripps, Max Planck, Pratt &Whitney, Aerojet and many of their employees live in Gardens. It also has great public and private schools, a very large mall, and a great mix of restaurant and retail."
FPL recently completed a 266,000-square-foot corporate campus in the city, and it has a similarly sized office planned for the second phase. Each building is designed for about 1,000 workers.
Local developer Daniel Catalfumo built many of the office and retail projects along PGA Boulevard after purchasing open land from the MacArthur Foundation about 24 years ago. Several years ago, he built the headquarters for Tire Kingdom there, and in 2022 he sold land in PGA Station to Richman Group, which is currently building 396 apartments. Catalfumo said an additional 625 apartments are in the works in the same park, where an extension of the Tri-Rail passenger train is planned.
Catalfumo's big project now is The Ritz-Carlton Residences Palm Beach Gardens, a 106-unit condominium and marina along the Intracoastal Waterway. Units are priced from $4 million to $8million, which signifies the type of wealth the city has been attracting.
"More people are bringing their businesses here, and Ritz-Carlton is a perfect match for them,"Catalfumo said.
The seawall is near completion at the building site of the Ritz-Carlton Residences, Palm Beach Gardens.