November 18, 2022
How Palm Beach Gardens is Growing: Two Avenir Neighborhoods Win City Council's Approval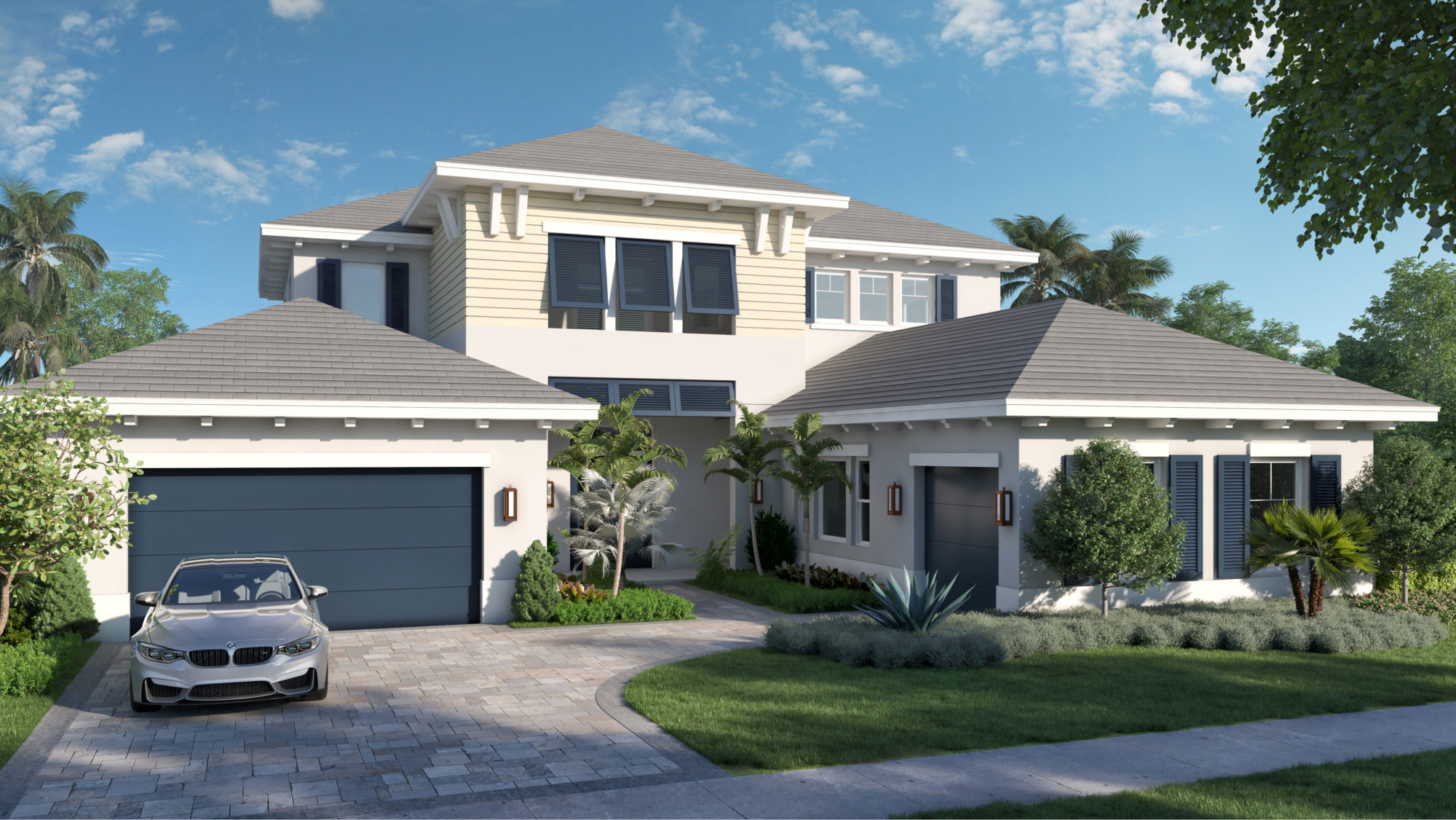 Neighborhoods of townhouse and single-family homes will bring 399 residences to Avenir, a community in the western reaches of Palm Beach Gardens
City Council members have unanimously approved site plan proposals for new townhome and single-family developments totaling nearly 400 residences in Palm Beach Gardens' emerging Avenir community. In separate 5-0 votes, members on Nov. 3 approved site plans for a 250-unit townhome development and a 144-lot single-family development near Avenir's town center. Avenir, located off Northlake Boulevard west of the Beeline Highway, is expected to have about 3,900 homes once it is built out over its 4,752-acre footprint.
Built on the site of the old Vavrus Ranch, Avenir is poised to increase Palm Beach Gardens' number of households by 16% by the time it is completed. Palm Beach Gardens is one of the only large cities in Palm Beach County with room for significant growth because of the swaths of undeveloped land along its western edge.
Rather than one large master-planned community created by a single builder, Avenir Development is working with nearly half a dozen builders and balancing their different visions of how the neighborhoods will look.
Urban planner Ken Tuma of Urban Design Studios presented plans for townhomes on 32.83 acres of land in the Town Center District to the City Council. The Avenir Townhomes will be along the northern edge of the town center, Tuma told the council. The site will feature both front-load townhomes, with the garages in front, and rear-load townhomes, with the garages in the back.
The project will feature rental properties on the western side and homes for sale on the eastern side. Tuma said that FCI Residential will construct the rental properties. He did not identify the builder for the eastern side, citing current confidentiality agreements.
The single-family subdivision is set to be built on 51.16 acres southeast of Avenir Drive and Panther National Boulevard. Architectural plans for the single-family homes are pending, Tuma told the council.
In August, the City Council approved the first two phases of development in the Avenir Town Center, including a grocery store, office and other commercial spaces.