June 01, 2023
How Palm Beach Gardens is Growing: Somerset Academy to Bring Charter School to Avenir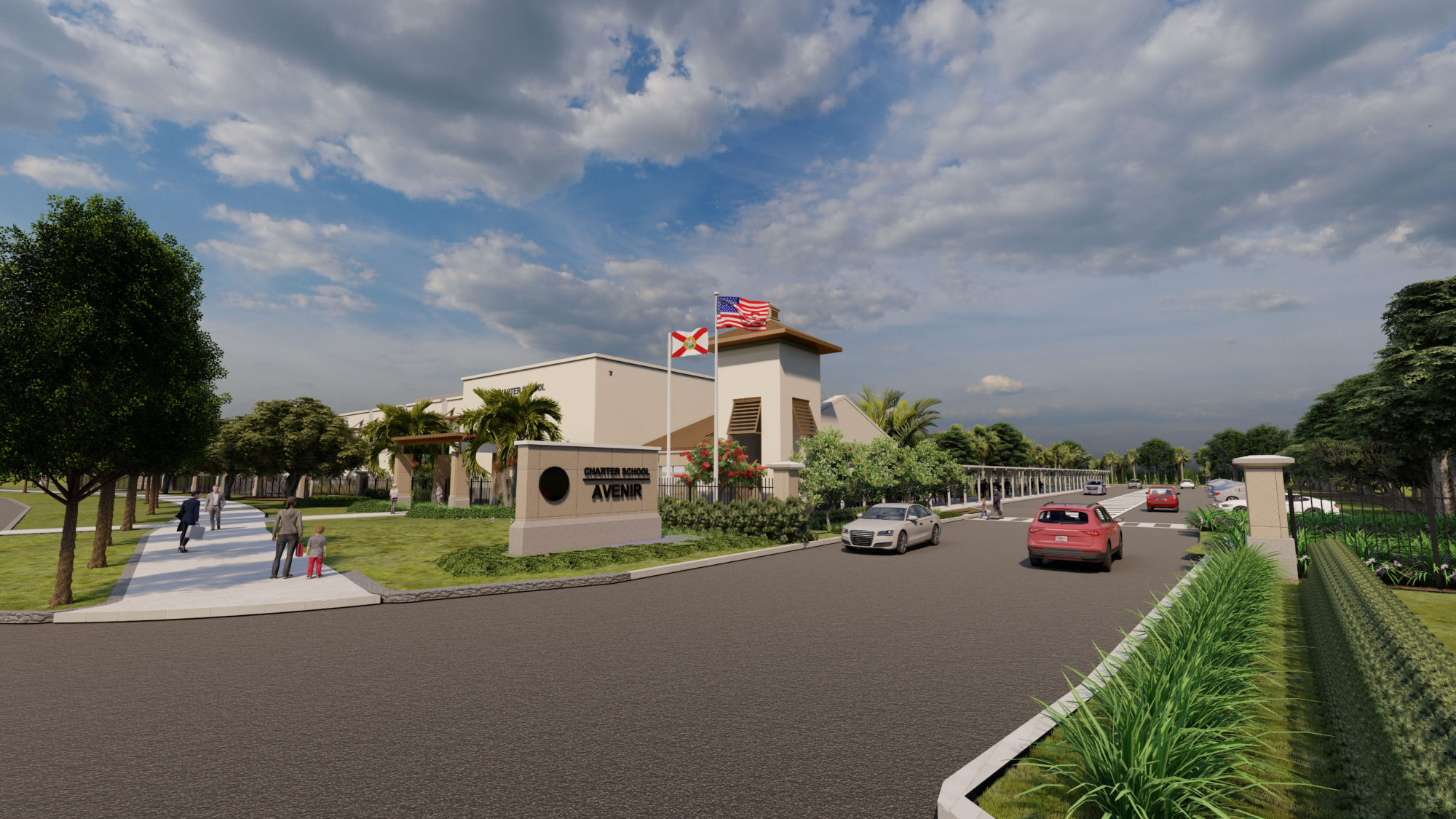 Palm Beach Post, May 23, 2023
Palm Beach Gardens has cleared the way for Somerset Academy to build its newest campus in the ever-growing community on the western edge of the city.
The school would serve students in kindergarten through fifth grade and is planned for 7.26 acres on the south side of Avenir Drive, about 1,500 feet west of the Avenir Drive-Coconut Boulevard roundabout.
It will be a STEM school, meaning there will be a focus on science, engineering, technology and math, said Ken Tuma with Urban Design Studio of West Palm Beach, the agent for the school project.
"Somerset is a family environment," Marla Devitt, a representative for Academica, Somerset's parent company, told the city council May 4, when it unanimously approved the project. Parents are encouraged to volunteer at Somerset campuses because school administrators have noticed it produces better outcomes for students, she said.
The group has more than 75 schools in Florida, Texas, Nevada, Arizona and virtually, with more than 2,000 teachers and more than 45,000 students, Devitt said.
The original master plan for Avenir, which is projected to bring 4,000 new homes to western Palm Beach Gardens, allowed for a 600-student K-5 school, Tuma said.
The 42,577-square-foot, two-story school will be 31 feet tall and have a computer lab, media library, cafeteria, playfield, basketball court, playground, and dedicated classrooms for art, music and STEM learning, Tuma said.
The property will be surrounded by a berm, wall and fence, and the building will have a single point of entry in compliance with the Marjory Stoneman Douglas High School Public Safety Act passed in 2018 by the Florida Legislature, following the deadly shooting at the Parkland school, Tuma said.
There will be a total of 176 parking spaces, including 75 for vehicles, 13 for golf carts and 88 for pick-up and drop-off queueing, he said. There also will be 40 parking spaces for bicycles.
Because the school is connected to Avenir's pathways, the school anticipates many students will not arrive by car, Tuma said. Because most of Somerset's students live within a 3-to-6-mile radius near the school, transportation is not provided, he said.
The school still expects "a significant amount of queueing," he said, so drop-off and pick-up times are staggered: Students in kindergarten and first grade are dropped off between 7:30 and 8 a.m. and picked up at 2:30 p.m., and student in second through fifth grades are dropped off between 8 and 8:30 a.m. and picked up at 3 p.m.
The school has "mini-care," a holding room with a staff member, to help bridge the gap for families with students in more than one grade who may have drop-off or pick-up at different times, Devitt said.
Somerset also uses a system called silent dismissal, Devitt said. Parents are issued car tags that are associated with their children. Staff members in the dismissal line write down the tag numbers, then notify those students that it's time to pack up and get ready to leave.
To prevent any issues between bicyclists, pedestrians, golf carts and vehicles during arrival and dismissal, there are separate entry points to the campus, Tuma said.
The city council May 4 unanimously approved the site plan and major conditional use for the school.
"Some things are a privilege to vote on, and this will be one of them," said Vice Mayor Carl Woods, adding, "It's a great place for a school."
"Seeing Avenir come together with all these different amenities and services for everybody, families and everything, I'm excited about it," council member Dana Middleton said.
With so many new communities already under construction in Avenir, the school is needed, council member Marcie Tinsley said.
"This mixed-use development having an elementary school within it is paramount, and it's key to keeping traffic trips off of Northlake Boulevard," she said.
Over the next five years, projects being completed in Avenir include:
A small hospital and medical offices being built by Jupiter Medical Center and UF Health, called the Health Park at Avenir.
A town center with a supermarket with drive-thru pharmacy, drug store with drive-thru, 55,000 square feet of restaurant space and 250 townhomes, plus 120,000 square feet of office space.
A new 18-hole golf course and training facility designed by Jack Nicklaus and Justin Thomas.
A 16,000-square-foot clubhouse on the west side of Avenir that will have two pools, cabanas, pavilions, a fitness center, eight tennis courts, six pickleball courts, a spa and a kids' zone.