January 30, 2020
Here's the latest on Avenir, Gardens' sprawling new development out west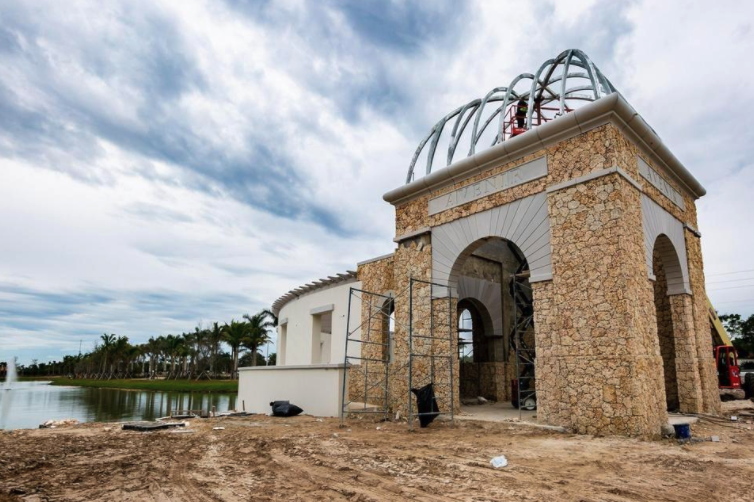 The Palm Beach Post
January 30,2020
– Construction is underway on a portion of the 4,763-acre development on western Northlake Boulevard.
Every time Rosa Schechter drives through the massive Avenir development on the western edge of the city, she notices something new.
A covered rest stop has been erected. Trees have been planted. Land is being cleared.
Construction finally is underway on the 4,763-acre development, more than seven years after Avenir Holdings closed on the former Vavrus Ranch property off Northlake Boulevard.
"I can't tell you how excited I am," said Schechter, Avenir Holdings principal. "Every time I come out here and I see a bench, I'm like 'Oh, my gosh.' For us, it's been a long time."
When complete in approximately 10-15 years, Avenir will include 3,900 homes, roughly 2 million square feet of office space, 400,000 square feet of commercial space and 200,000 square feet of medical office space.
Plans also call for 300 hotel rooms, a high-end golf course, 115 acres for a park/civic area, 15 acres for a City Hall annex, 20 acres for agriculture and 2,407 acres for conservation.
For now, though, work is underway on the first phase of development.
That phase will include the construction of two main entrance features; residential communities on the eastern portion of the property; a town center, a clubhouse; and golf cart and walking paths.
The main entrance features will be completed first, Schechter said. The twin, 35-foot structures should be finished within the next several months.
Composed of hand-cut oolite stone, it will include built-in benches beneath trellises so visitors can sit and enjoy the views.
"The entrance features, to me, are the coolest things in the community," Schechter said. "It'll be interactive."
Work also has started on building 1,600 housing units on the four easternmost parcels of land within Avenir.
Builders Toll Brothers, Kenco Communities, DiVosta and K. Hovnanian Homes have received site plan approval for the lots, and have cleared much of the land.
Some homes might be complete by the end of the year, Schechter said.
The first phase of the 84-acre town center district is awaiting site plan approval from the city, Schechter said.
"The town center area is a very exciting piece of the puzzle for us, because it's the doorway to the project, to the commercial piece of the project," Schechter said. "We're excited about the design features."
Further along in the development process is a 13,000-square-foot clubhouse that will feature tennis courts, pickleball courts, other facilities and a dog park.
The facility has been platted and approved, Schechter said, and construction could begin in a few months.
There is no date for the completion of Avenir's first phase, Schechter said. The project's second and third phases, which will include development of the site's northern and western lots, are in the planning stages.
"This has been a long time coming, but it's still years away from really being a living, breathing community," Schechter said.