June 23, 2020
Avenir opens its doors: Tours start for single-family homes in massive development on Northlake Blvd.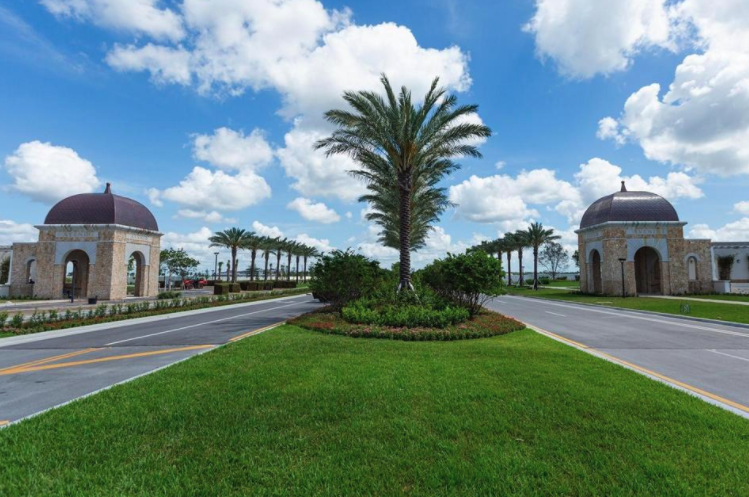 PALM BEACH GARDENS – Sales are underway for two new single-family home communities within the massive Avenir development on western Northlake Boulevard.
Toll Brothers has begun selling homes in its Windgate at Avenir and Watermark at Avenir developments.
The luxury home builder is inviting prospective home buyers for a driving tour through the communities and the Avenir development from 11 a.m. to 4 p.m. Saturday and Sunday.
The tours are open to the public and do not require appointments. A Toll Brothers sales team will be available to answer questions, said Fred Pfister, Toll Brothers Southeast Florida Division President.
Tours also will be given July 11-12 and 25-26.
"We're excited about this weekend's driving tour, which will enable visitors to see our new communities and the Avenir master-planned development firsthand," he said. "Windgate and Watermark at Avenir will offer residents the best in luxury living and access to an array of future amenities."
Home buyers also can schedule private or virtual tours with Toll Brothers sales consultants by making an appointment online at TollBrothersatAvenir.com, or by calling 844-871-7466.
Windgate at Avenir and Watermark at Avenir are located at 9373 Crestview Circle in Palm Beach Gardens.
The communities will feature a total of 217 homes when complete – 119 at Windgate at Avenir, and 98 at Watermark at Avenir.
Construction on three model homes is underway, Pfister said, and should be completed by the end of the summer.
Windgate at Avenir, priced from the mid-$500,000s, offers five one- and two-story home designs ranging in size from 2,297 to 3,157 square feet, many with water views.
Home designs feature open floor plans, expansive windows that provide natural light, and included appointments, the builder said.
Watermark at Avenir, priced from the low $700,000s, includes 70-foot home sites with one- and two-story floor plans ranging from 3,447 to 3,998 square feet.
Buyers can choose from five home designs that include gourmet kitchens, spacious living areas, and private master bedroom suites in addition to luxury appointments.
Watermark and Windgate residents will have access to Avenir's future 16,000-square-foot private clubhouse, which will feature a resort-style swimming pool, fitness facilities, tennis courts, social gathering spaces, and more.
When complete in approximately 10-15 years, Avenir will include 3,900 homes, roughly 2 million square feet of office space, 400,000 square feet of commercial space and 200,000 square feet of medical office space.
Plans also call for 300 hotel rooms, two Crystal Lagoons, a high-end golf course, 115 acres for a park/civic area, 15 acres for a City Hall annex, 20 acres for agriculture and 2,407 acres for conservation.
Work on the first phase of development began late last year.
Toll Brothers also recently announced plans to build another community within Avenir. Regency at Avenir, an active adult, 55+ community, will open later this year.